Come and have a look at the ShanghaiTech admission letters for the new students!
Undergraduate admission letter
The translucent envelope together with hard inside pages embody a perfect combination of the reserved joy and resolute vigorousness.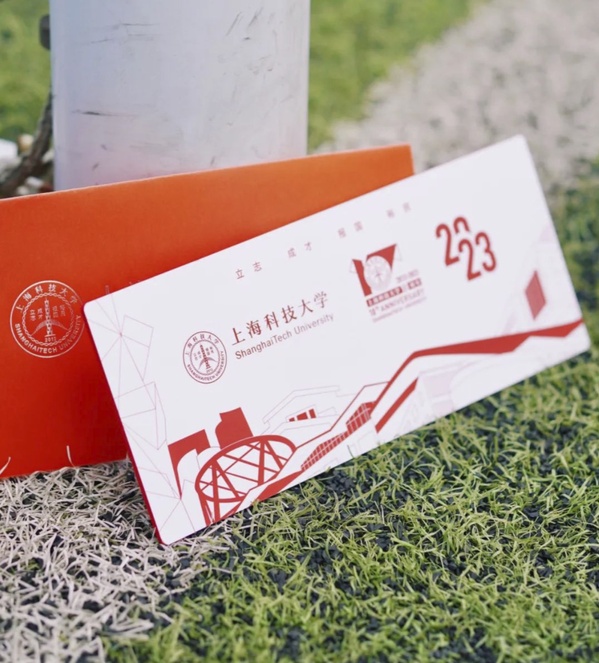 The photo of the undergraduate admission letter, with the hard inside pages in the front and the orange envelop behind.
Open the envelop and then comes the welcome page. The eight-Chinese-character mission of ShanghaiTech printed on the top, "Lizhi, Chengcai, Baoguo, Yumin", which means "Be ambitious to become a useful person to contribute to the nation and the people", represent not only the university's education ambition, but also the goal for ShanghaiTech people to persistently pursue.
Here comes the admission letter. The admission information is in the center. The left side of the letter is a sketch of ShanghaiTech landmark buildings, and on the right side is the message from the president, expressing the best wishes and expectations for the new students. ShanghaiTech provides a broad space for development and a high-quality academic environment, and students will definitely have the opportunity to become future stars with ability and social responsibility.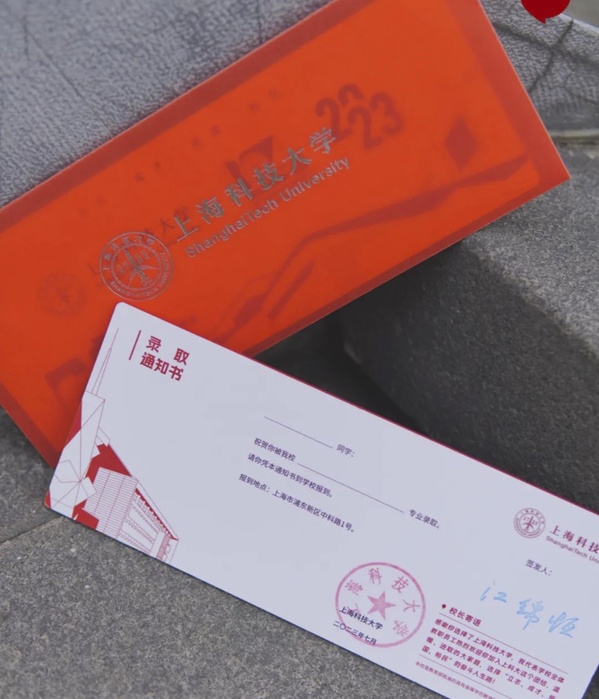 Photo of the undergraduate admission letter
Graduate admission letter
The design inspiration for the graduate admission letter comes from the "paper crane" element in ShanghaiTech's 10 years anniversary logo.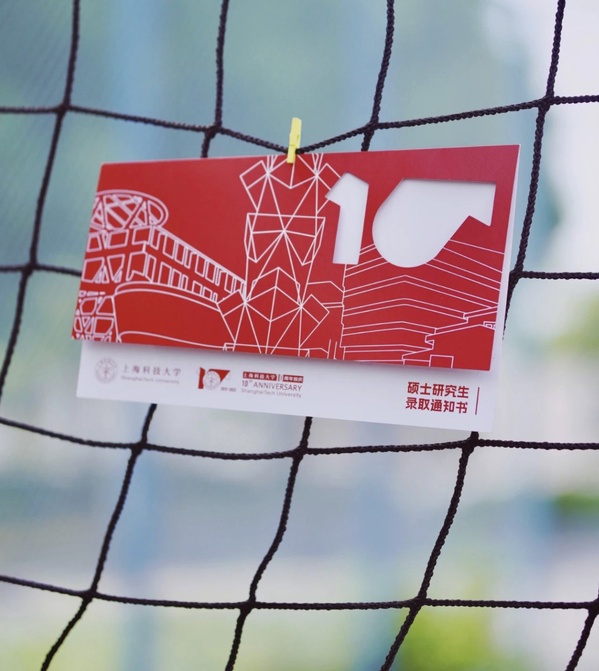 Photo of the cover of the graduate admission letter, with the 10 years anniversary logo on the upper right.
It has a cover containing the sketch of campus buildings in a much more modern style. The number "10" and a paper crane shape shown in sunlight from the hollowed-out anniversary logo on the cover, imply the rapid development of ShanghaiTech and its infinite possibilities in innovation, as well as students' beautiful vision to soar.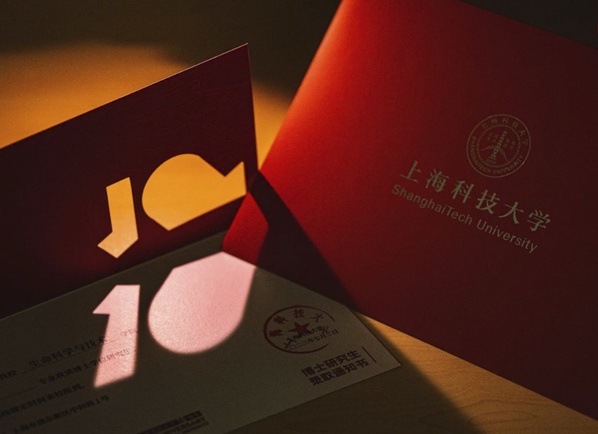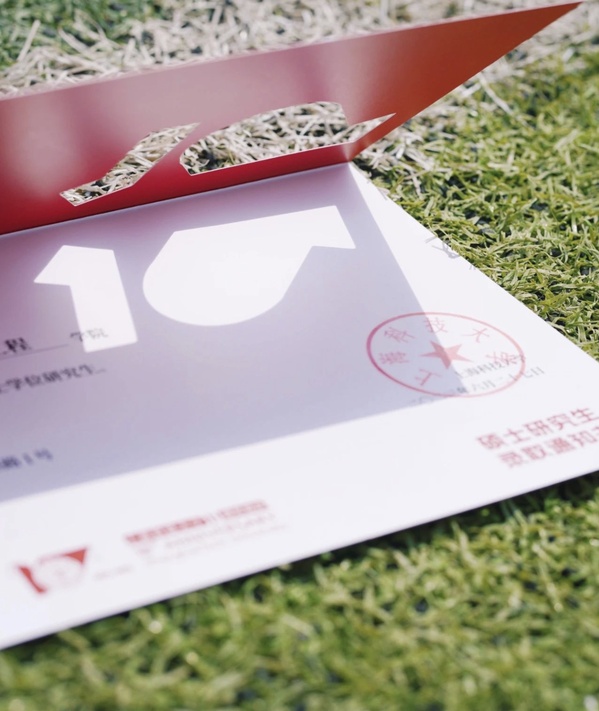 A paper crane and a "10" shown in sunlight.
The encouragement and blessing of the university are delivered to the new students by admission letters.
ShanghaiTech welcomes all the new students to grow and gain knowledge. In the following years you will confront challenges, embrace opportunities, forge your academic abilities, and leave your own marks of growth, and all of those will be your unforgettable memory.
Pack up your luggage and take your admission letter to greet your ShanghaiTech, a big family full of innovation and vitality, and then go, explore, move forward!