On November 20, a grand 10-year Anniversary Celebration event for iHuman Institute was held at the Conference Center. The celebration, which is also the first iHuman Alumni Symposia, was hosted by Liu Zhi-Jie, Dean of the Dadao College and Executive Director of iHuman Institute.
Liu Zhi-Jie hosted the celebration event
A 10-minute celebration video clip was played at the beginning, showing the milestones achieved by iHuman in the past 10 years and development plans for the future. Following the clip, iHuman's Founding Director Raymond Stevens reviewed the development of iHuman since its founding, including great achievements in research and student training. There are so far 39 Ph.D. graduates and 22 master graduates, recognized by CAS Dean Special Award (1), CAS Excellent PhD Dissertation Award (2), National Scholarship (6), and Excellent Graduate in Shanghai (5).
A 10-minute video clip showing the development of iHuman in the past 10 years.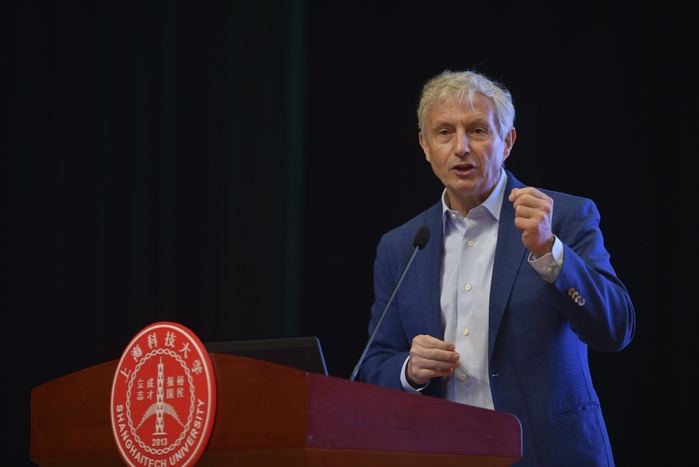 Raymond Stevens gave the speech
Afterwards, Vice President Jiang Ge acknowledged iHuman's significant progress in the past 10 years, and recalled the time he worked with iHuman when acting as the Executive Director of SIAIS. He also encouraged iHuman to keep advancing towards their key research direction, so as to achieve the goal of "developing safer and more effective novel drugs".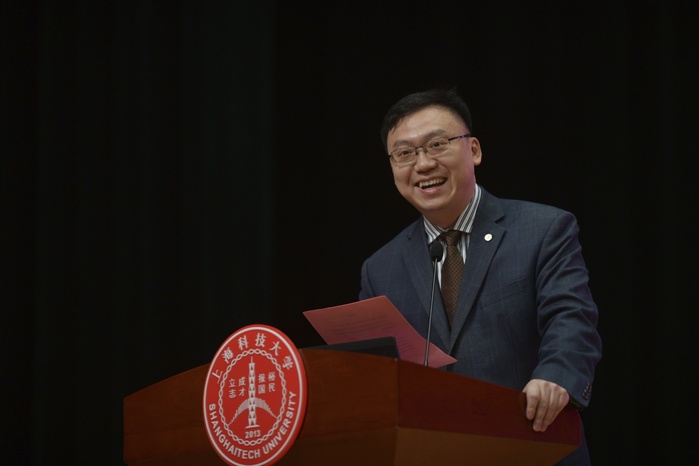 Vice President Jiang Ge
Jiang Hualiang, Academician of CAS and Dean of the Kedao College, addressed on behalf of the iHuman Executive Board. As a witness to the founding process of the Institute, he reviewed a series of iHuman's breakthroughs on cell signal transduction mechanisms in the past 10 years, and acknowledged the extensive collaboration among the Institute and its collaborators in the interdisciplinary integration of structural biology, neurobiology and artificial intelligence. He also encouraged iHuman to continue improving their capabilities of scientific research, innovation and tech transfer, to push life science research to a new frontier. Some Distinguished Adjunct Professors and Board members sent video messages to congratulate the Institute on its 10-year anniversary.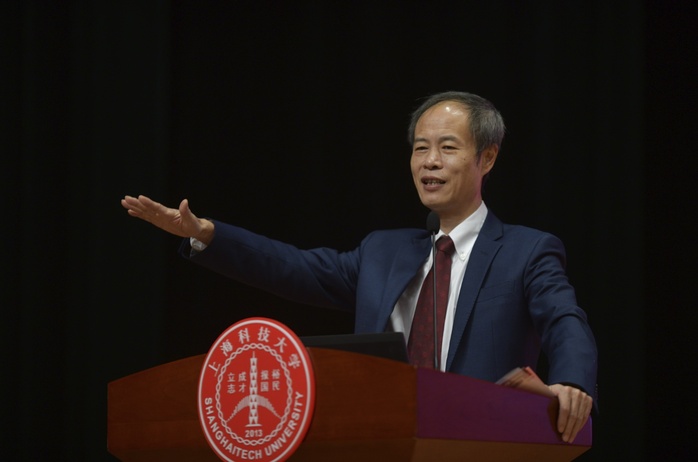 Dean of the Kedao College Jiang Hualiang
Assistant Directors of iHuman Zhong Guisheng, Xu Fei, and Shui Wenqing introduced the development plans for the next 10 years in terms of scientific research, personnel training, and student education respectively. Then, Qin Qikai and Qin Jingzi, representatives of the Student Leadership Training Committee of iHuman, announced the establishment of the iHuman Alumni Association and officially kicked off the Alumni Symposia.
During the symposia, a total of 17 alumni were invited to give talks, and two panel discussions were organized. Alumni from academia and industry shared their stories in work and life, as well as their experience at iHuman. Through their own experiences and personal choices, they provided answers to the questions and doubts of iHuman students.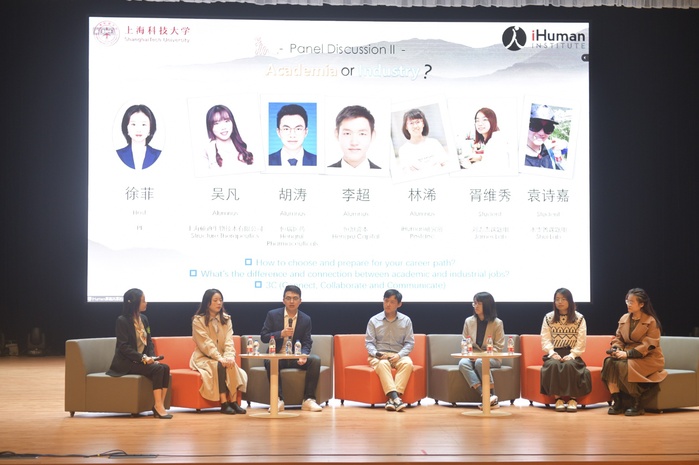 Alumni shared their stories in work and life
Zhao Qiang, Deputy Director of the Shanghai Institute of Materia Medica, CAS, representatives from SLST, SIAIS, SPST, SIST, and all iHuman faculty and students attended the celebration event.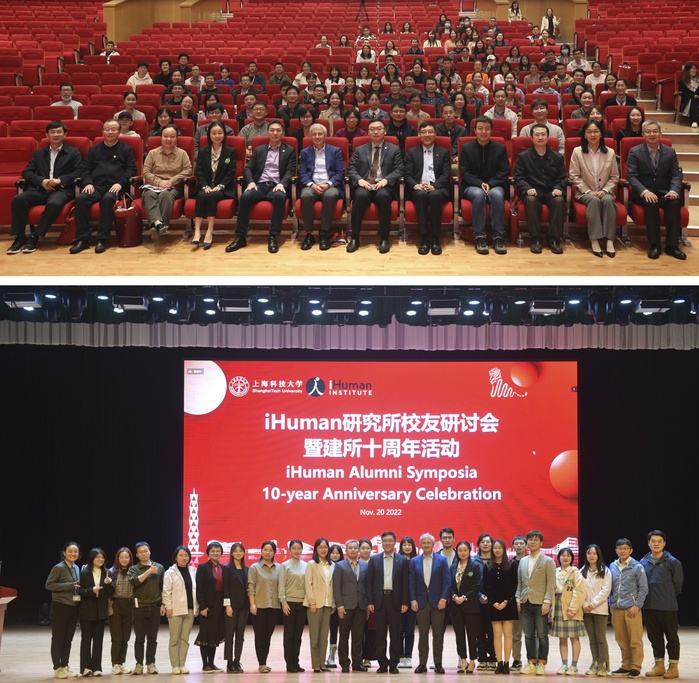 Group photo of the attendees