On October 28, ShanghaiTech won the gold medal in the 2022 International Genetically Engineered Machine Competition (iGEM) global finals among 350 teams from around the world. It is ShanghaiTech's sixth gold medal in this global student competition since its participation in 2016. The winning project is called "Mini Bioproduction Circle System on Mars Base (MBCS-Mars)", conducted by 22 team members and instructed by 3 professors from SLST and SIAIS. Moreover, 10 former ShanghaiTech iGEMers also made their contributions as advisors.
The MBCS-Mars project focuses on how to artificially synthesize nutrients needed for survival in Mars exploration. The two main components of the Martian atmosphere are CO2 and N2. In order to construct an artificial biosphere, the team introduced three types of microorganisms: Synechococcus elongatus (a cyanobacterial species with the ability to fix CO2 and produce sucrose through photosynthesis), Azotobacter caulinodans (which could convert N2 into NH4+ through nitrogenase to provide nitrogen source for the system), and Escherichia coli (which can use sucrose and NH4+ to produce more complex nutrients for human use). Through the utilization of CO2 by Synechococcus elongatus, the utilization of nitrogen elements on Mars by Azotobacter caulinodans, and the synthesis of biological products by Escherichia coli, the raw materials in Martian atmosphere can be efficiently converted to nutrients for astronauts.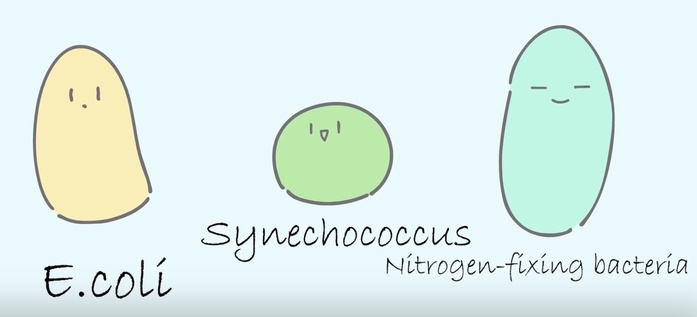 Finally, a bioproduction circle system based on ternary microbial symbiosis is established through the transformation of three microorganisms.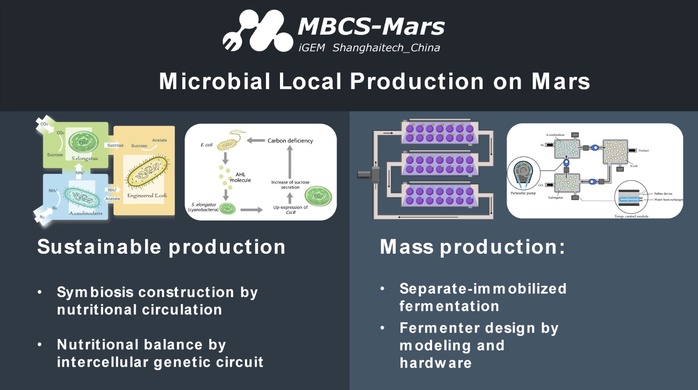 This year's iGEM competition was held both online and offline, attracting a number of teams from global top-tier universities such as Harvard, MIT, Stanford, University of Zurich, and College of William and Mary, as well as top Chinese universities such as Tsinghua University, Peking University, Fudan University, and Shanghai Jiao Tong University. The competition was fierce. ShanghaiTech's iGEM team is a mixture of sophomore and junior undergraduate students from different schools. From identifying the team members to defining the project, from hands-on experiments to hardware design, all the pre-competition steps were completed by students themselves. At ShanghaiTech, students are given full freedom to explore the unknown, and they could always turn to the faculty for guidance. The gold medal is a reward of the concerted efforts of ShanghaiTech students and reflects the distinctive training mode featuring innovation, crossover and integration at ShanghaiTech.
The team members are listed as below:
Undergraduate Class of 2024
SLST: Sun Jiawen, Wang Kaijun, Xin Qi, Zhang Yunan
SIST: Jiang Xinhong, Zhu Junlei
SPST: Pang Yiming, Zhang Xuanling
Undergraduate Class of 2025
SLST: Cao Shenxi, Li Chenyao, Liao Yang, Shen Yanan, Wan Xiaoyu, Wang Shubai, Xu Xijie, Yan Yiran, Yu Mengqing, Yu Renjie, Zhou Yujie
SPST: Ran Hongrui, Xue Shangfei
Professors:
Associate Professor Yang Haitao, SIAIS/SLST
Associate Professor Shen Wei, SLST
Research Associate Professor Gao Yan, Scientific Director of the Bio-Electron Microscopy Facility
10 former ShanghaiTech iGEMers as advisors:
Chen Mingzhe, Ding Shiyue, Huang Yixuan, Li Zhuoya, Sun Jing, Su Rui, Wen Yujie, Xue Ruixuan, Zhu Chenghao, Zhu Yiyao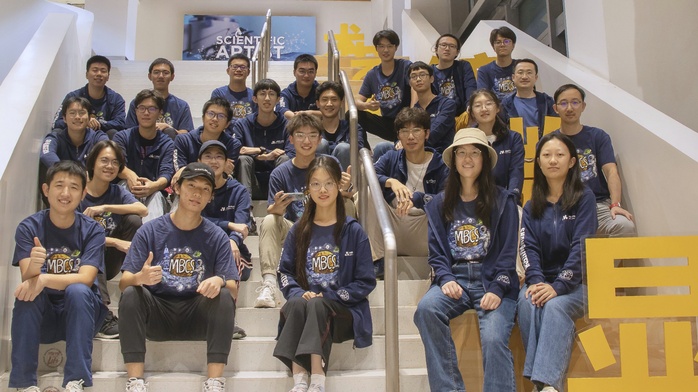 Congratulations to the ShanghaiTech iGEM team!
Watch the video to know more about MBCS-Mars.