ShanghaiTech Innovation and Entrepreneurship Summit (techIES) is an annual pitch conference and competition bringing together the most innovative mind from ShanghaiTech and beyond, as well as angel investors, mentors, industry leaders, government representatives and scientists. The objective of the event is to showcase fast-growing entrepreneurial projects to the community and educate the audience about innovation and entrepreneurship.
On December 2nd 2022, techIES will open an online international session for participants from the invited partner institutions or their affiliates, providing a platform for entrepreneurial talents to present their innovative ideas and technologies. The 2022 international session focuses on biomedicine, biomedical engineering and intelligent healthcare.
It is a great opportunity for our participants to get feedback on their ideas and presentations from a panel of experienced judges, as we have invited 100 judges from well-known VCs, industrial companies, consulting agencies, innovation centers, IP trading platforms, banks, etc. (see the list below). For example, there are senior managers or venture partners from Sequoia China, Lilly Asia Ventures, New Alliance Capital, Wise Consulting, Merck China Innovation Hub, Bayer China, Fosun, Zhangjiang Hi-Tech, and China Construction Bank.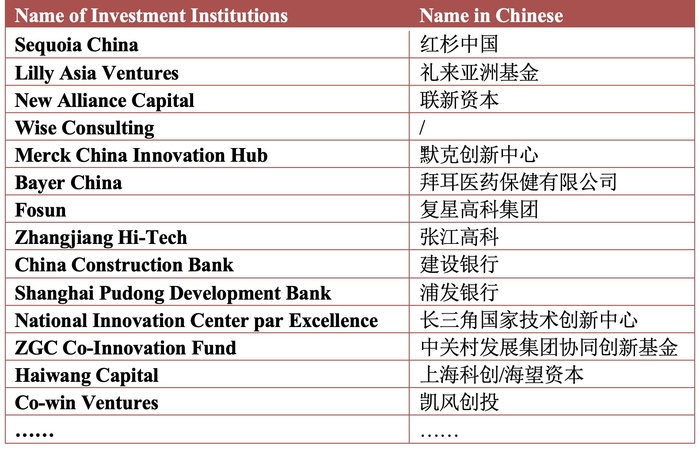 The judges will vote for the most outstanding projects and announce the winners in the session. The three winning teams will be awarded 50,000CNY, 30,000CNY and 10,000CNY respectively.
Time:
9 am-12 pm, December 2
nd,
2022 (UTC+08:00)
Organizers:
ShanghaiTech University & Shanghai Clinical Research and Trial Center
Topic:
Biomedicine, Biomedical Engineering, Intelligent Healthcare
9 am
welcome and introduction remarks
9:10 am - 11:45 am
project presentations
11:45 am
voting & announcing the winners
12 pm end of event
•
We are looking for innovative projects with original ideas, advanced technology, and the
potential to make impact in biomed. Cross-disciplinary projects are encouraged.
•
The application is open to invited partner universities and their affiliates, which include
faculty, staff, students, alumni, members of the affiliated hospitals and research institutes.
• The project presentation will be in video form. Applicants will be asked to submit a short video no longer than 10 minutes (the exact length and other details will be informed in a separate email after the application is closed)
Application deadline: 11:59 pm, November 15th, 2022 (UTC+08:00).
To submit your application, please use the link below:
https://sem.au1.qualtrics.com/jfe/form/SV_72v23nFkVh1l16S
Ms. Xiao Yin, Office of International Affairs, ShanghaiTech University
xiaoyin@shanghaitech.edu.cn
*Check out the news on techIES 2020 and techIES 2021.