On September 30, Shanghai Clinical Research and Trial Center (SCRaTC) managed by ShanghaiTech broke ground in Zhangjiang. This construction underway is the first phase of SCRaTC, with 500 hospital beds planned, including 200 beds for clinical treatment and 300 for research, and the diseases under focus are tumors and those in the nervous, pan-vascular, respiratory, rheumatic, musculoskeletal as well as sensory systems. The center is scheduled to have its first phase completed by the end of 2025, and will start trial operations in 2026.
The groundbreaking ceremony began at 9 a.m. and was hosted by Vice President of ShanghaiTech Jiang Ge. Guests were from relevant governmental sectors of Shanghai, renowned hospitals and medical schools, and institutes affiliated to the Chinese Academy of Sciences, etc.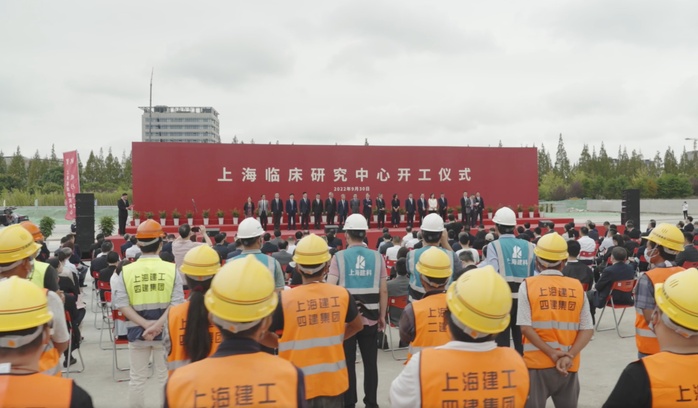 "The center's research will be deeply integrated with that of hospitals, research institutes, and biomedical companies. As Pudong was set to build into a pioneer area for socialist modernization, SCRaTC would get more policy supports from the government to achieve many breakthroughs," said Zhu Chouwen, Director of SCRaTC, who was the first speaker at the ceremony. "The center will obtain and maintain a 'general health or ONE Health' through medical research on the basis of practice, original breakthroughs and technology transfer to achieve the application of clinical studies, and thus contribute to a healthy China."
Director Zhu Chouwen gave his address
After the addresses from other invited speakers, President of ShanghaiTech Jiang Mianheng announced the start of the construction.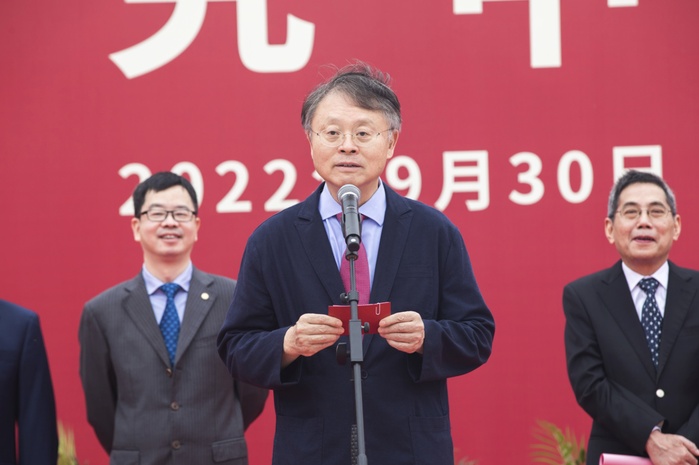 President Jiang Mianheng announced the start of the construction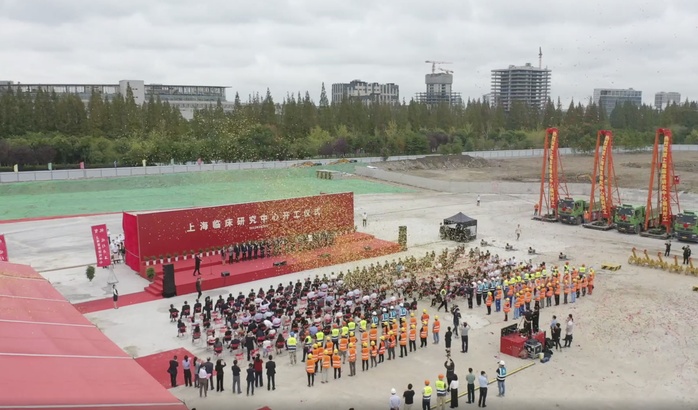 More details about SCRaTC can be found below:
Shanghai Clinical Research and Trial Center inaugurated at ShanghaiTech University
Try something different-a novel medical institution under construction