The ASSIST 2022 co-organized by SIST and ICN was concluded on August 28. The topic of this year's symposium was focused on carbon neutrality and intelligent interconnection. ASSIST, stands for Annual ShanghaiTech Symposium on Information Science and Technology, is a research and technology exchange platform for professionals, scholars, investors and relevant experts to advance the interconnection between AI and multi-disciplines, and to promote AI technology implementation. The first ASSIST was held in 2016.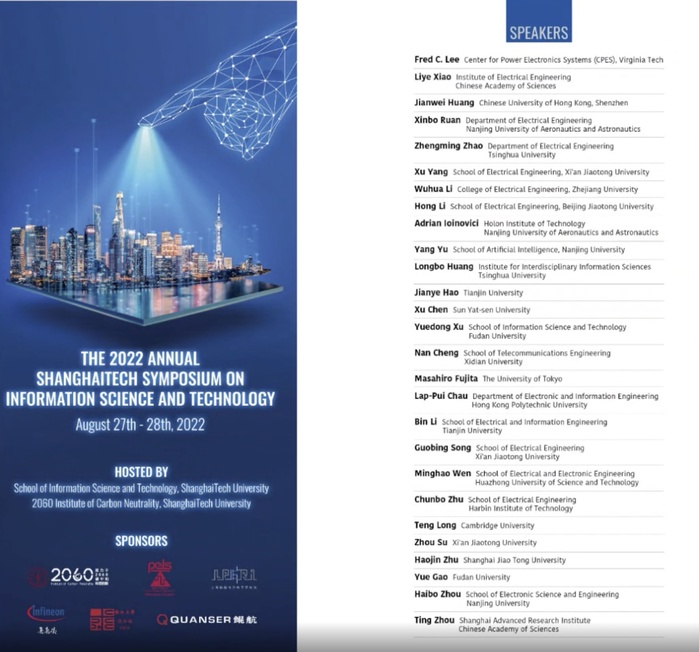 There were 5 different venues for topics on electric power transfer technology, high-efficiency energy computing in AI era, smart electric and energy system, intelligent decision, and intelligent networks. Vice President & Provost Yin Jie, ICN Director Zhu Zhiyuan, and Deputy Provost, SIST Executive Dean Yu Jingyi delivered their speeches to express a warm welcome to the participants online and on-site.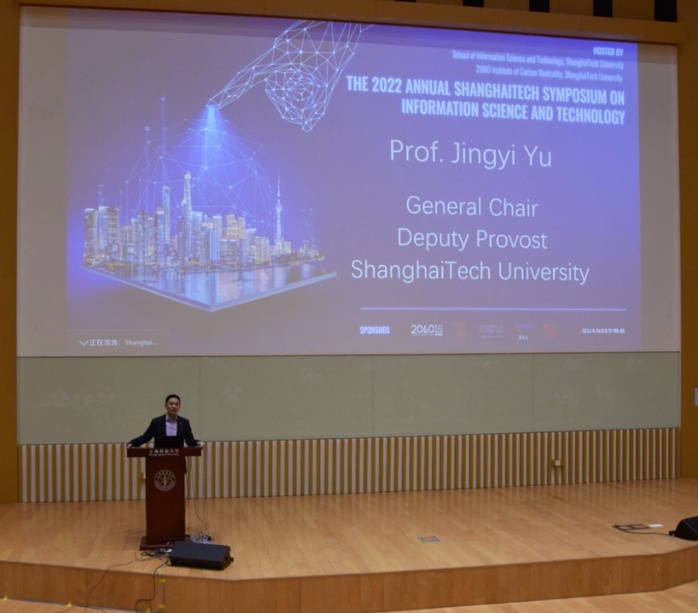 Yu Jingyi delivered the opening address

Fred C. Lee, member of the U.S. National Academy of Engineering, member of the Chinese Academy of Engineering, and the Founder of the Center for Power Electronics Systems (CPES) of Virginia Tech, was invited to give an online themed report on the topic of "power the next generation microprocessors", in which he introduced the CPES's research achievements on the microprocessor power supply of personal computer and large data center, and provided a further discussion on a more advanced power system configuration of the microprocessor power supply.
Director of the Key Laboratory of Applied Superconductivity affiliated to the Institute of Electrical Engineering, Chinese Academy of Sciences, Xiao Liye, delivered a report with the title of "Wide-area virtual power plant based on PV-dominated energy and physical energy storage system". In his report, the power supply structure dominated by renewable energy was analyzed in the context of the specific situation in China, and a viewpoint was put forward to develop physical energy storage, especially underground energy storage engineering, in order to construct a wide-area virtual power plant and future power system.
As another guest speaker, Huang Jianwei, Presidential Chair Professor of the School of Science and Engineering, The Chinese University of Hong Kong, Shenzhen, gave a specific talk on the theme of theory and key technology for intelligent carbon reduction. He introduced the latest advancement of his research team in AI-based carbon reduction, and shared his idea and viewpoint on accelerating the progress of carbon neutrality powered by large-scale distributed computing system.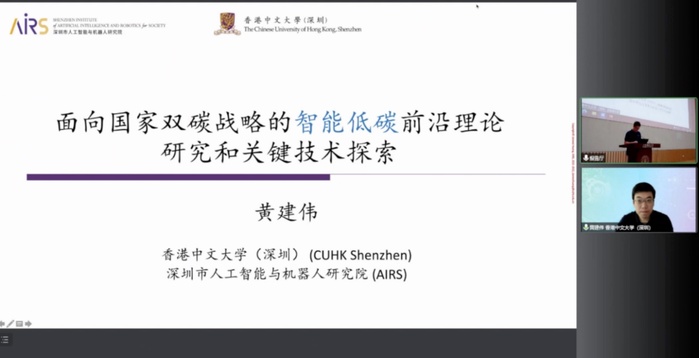 Huang Jianwei gave his talk online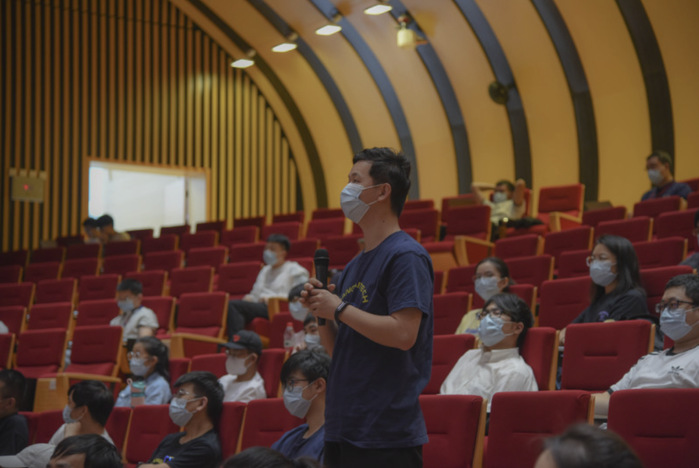 Questions from the audience on-site
ASSIST 2022 was not only a featured symposium of ShanghaiTech for information science, but also a representative idea exchange platform for those who are committed to the solutions of smart energy and implementations of intelligent interconnection.