On August 22, a letter of intent (LOI) was signed by ShanghaiTech University, Institut polytechnique de Grenoble (Grenoble INP-UGA, France) and École nationale supérieure de chimie de Montpellier (ENSCM, France). Vice President (VP) of ShanghaiTech Jiang Ge, President of Grenoble INP Pierre Benech and Director of ENSCM Pascal Dumy signed the LOI on behalf of their respective institutions.
Based on the LOI, ShanghaiTech and the two French institutions plan to carry out cooperation in several areas, including mutual visits of students and faculty, dual-degree programs, and a Sino-French program in the fields of low carbon and energy transition.
In June 2021, a French delegation visited ShanghaiTech for the first time and met with VP of ShanghaiTech, Zhu Zhiyuan. Later, the Office of International Affairs together with the Office of Undergraduate Programs, Graduate School, Office of Human Resources, SPST, and IMS, etc. held many offline and online discussions with the French representatives. Both sides gained a comprehensive understanding of the higher education system, exchange of students and faculty, and research cooperation among Chinese and French institutions, thus laying a solid foundation for the signing of the LOI.
Founded in 1900, Grenoble INP-UGA is an engineering school (école d'ingénieurs) located in Grenoble, a science city known as the European Silicon Valley, home to a number of world-renowned research institutes, laboratories and R&D centers of transnational corporations. Notably, Grenoble is becoming a leader in the field of new energy in Europe, playing an important role in the development of photovoltaic solar energy, fuel cells and smart grids. Since 2016, Grenoble INP-UGA has become a member of the Université Grenoble Alpes (UGA). Grenoble INP-UGA ranks the top 5 for Materials Sciences and for Electrical and Electronic Engineering in France. Also, the global field "Engineering and Technology", Computer Science and Information Systems, Physics and Astronomy, Civil and Structural Engineering, and Mechanical Engineering of Grenoble INP-UGA all rank top 10 in France.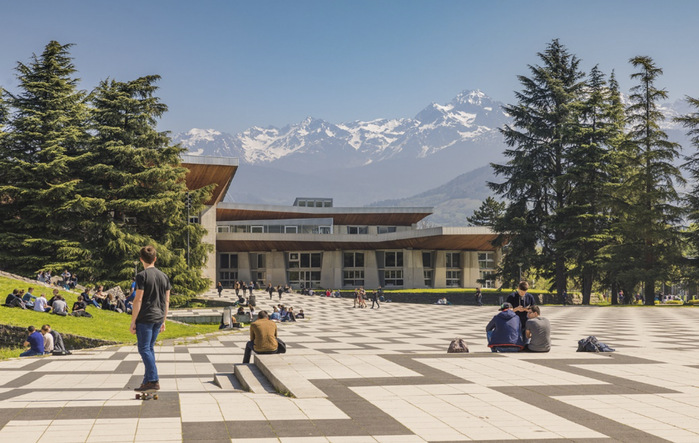 Grenoble INP-UGA
ENSCM is a small and elite engineering school with a history dated back to 1889 (ENSCM is fully part of the Université de Montpellier, of which it constitutes the Department of Chemical Engineering since 2020). It is a member of the Fédération Gay-Lussac (FGL), which consists of the 20 leading French engineering schools specializing in Chemistry and Chemical Engineering. ENSCM focuses on providing students with comprehensive chemistry education and emphasizes industrial internships and international training. Therefore, graduates of ENSCM are highly competitive for production, research and management positions in Fine Chemistry and Health, Materials Chemistry, Environment and Sustainable Development.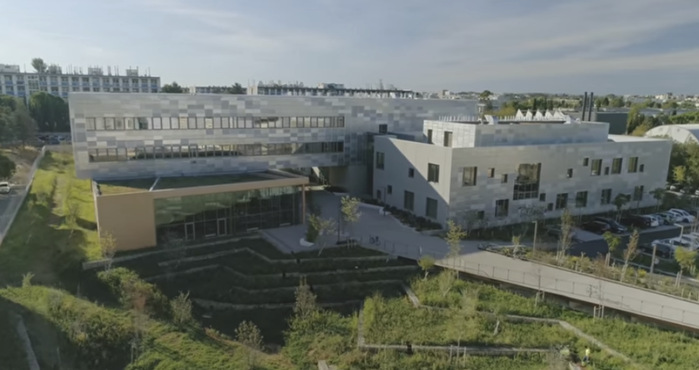 ENSCM
It is the first time that ShanghaiTech form partnerships with French institutions, which further enriches and expands her international network. In the future, the three institutions will strengthen talent cultivation and deepen research cooperation in the field of low carbon and energy transition, so as to better serve the goals of carbon peaking and carbon neutrality.