On November 5, the first competition of the 4th Innovation & Entrepreneurship Summit was successfully held at the Auditorium of ShanghaiTech. This competition was a physical science special, featuring a total of 38 projects, with 27 inner-campus projects and 11 projects from outside campus. The judges of this competition were comprised of more than 50 heads of well-known investment organizations and enterprises. They were from AstraZeneca CICC Capital, BASF VC, CICC Capital, Dow, Eli Lilly Asia Fund, Lianhe Investment, Merck Innovation Center, SenseTime Technology, Volcanics Venture, and Zhen Fund etc.. Vice Dean of Shanghai Advanced Research Institute Huang Weiguang was also invited as a special guest. Others attending this competition were Vice President Jiang Ge, Executive Dean of SPST Lu Wei, Associate Director of the Office of Research Wang Jiang, and Associate Director of the Office of Technology Transfer Xue Jie. The Director of the Office of Technology Transfer, Wang Jie, hosted the competition.
At the beginning of the competition, Jiang Ge delivered an opening address. He thanked the judges, students and faculty from outside campus for attending. Then he gave a brief review of the past Innovation & Entrepreneurship Summits, the technology transfer mode of ShanghaiTech, the results of the efforts in entrepreneurship training and successful technology transfer. He said that the Innovation & Entrepreneurship Summit has been a platform in promoting the transfer of high-level original achievements and high-quality research and entrepreneurship, so as to popularize the innovation spirit, innovation awareness and innovation ability all across ShanghaiTech.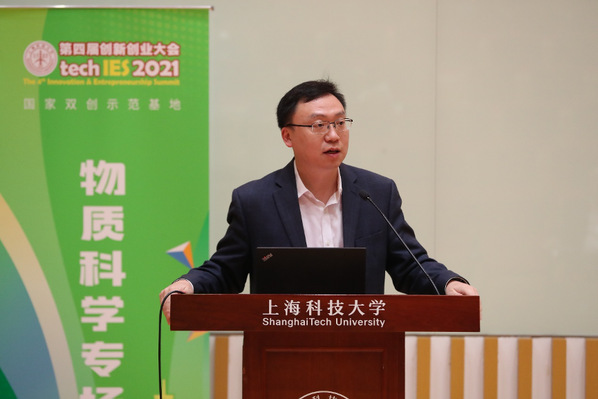 Jiang Ge delivered an address
One of the features of the competition is that students and faculty within or outside ShanghaiTech can all compete on the same stage. All participants have the opportunity to be judged and instructed by judges on the scene. It is worth mentioning that the team winning the First Prize in the student group had also participated the competition during the past three years, through which they gained experience and instruction, and improved their innovation idea. This time they were unanimously praised by the judges! This really highlighted that the Innovation & Entrepreneurship Summit can boost students' and faculty's entrepreneurship ability.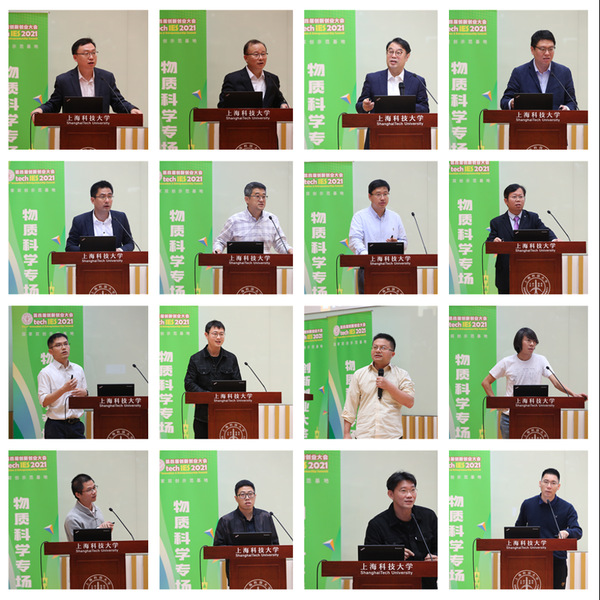 Project presentations in the faculty group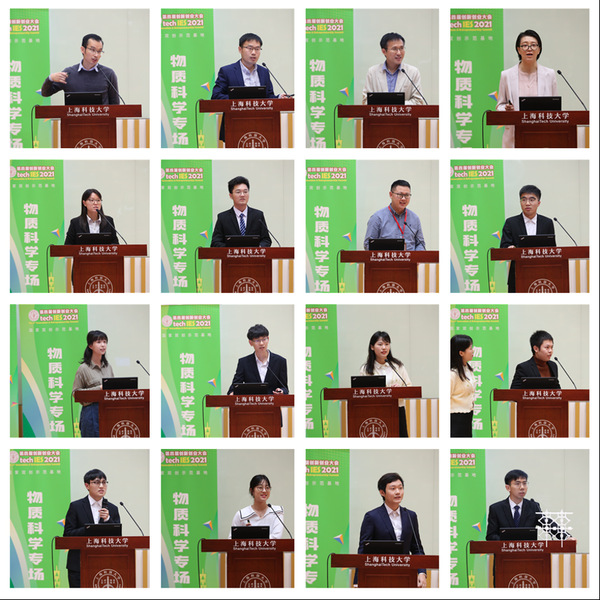 Project presentations in the student group

The following is the name list of the winning teams:
Faculty group:
First Prize
Silicon-based piezoelectric POI wafer and device technology for 5G high-performance filter applications, from Shanghai Institute of Microsystem and Information Technology (SIMIT)
Second Prize
1. Materials big data and new materials workshop, from the University of Science and Technology of China
2. The symbiosis of liquid metal catalyzed hydrogen and graphene, from SIMIT
Third Prize
1. A biochip technology for ultra-sensitive detection, from SPST
2. Surface sensitive scanning electron microscope, from SPST
3. In-situ real-time quantitative analysis of film roughness, from SPST
Student group:
First Prize
Additive manufacturing based high-performance heat exchanger for thermal management of next-generation new energy vehicles, from SCA
Second Prize
1. Nanoporous methane adsorption material, from SPST
2. FreEco novel battery: lyocell & modal fiber based ionotronic material and its application, from SPST
Third Prize
1. AI-driven material development accelerator, from SPST
2. Application of Sb2O3 as a dielectric material between layers or metals in semiconductor IC, SPST
3. Fluorescent ceramics based high-brightness laser lighting and display devices, from Shanghai Institute of Optics and Fine Mechanics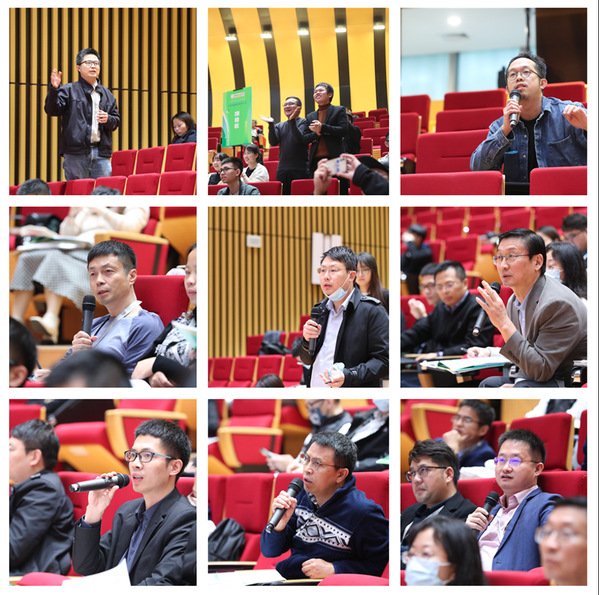 Comments from the judges