Location
Auditorium, ShanghaiTech University
393 Huaxia Middle Road/ 199 Huanke Road
Pu Dong, Shanghai

会议地址:
上海浦东环科路199号(上海科技大学)报告厅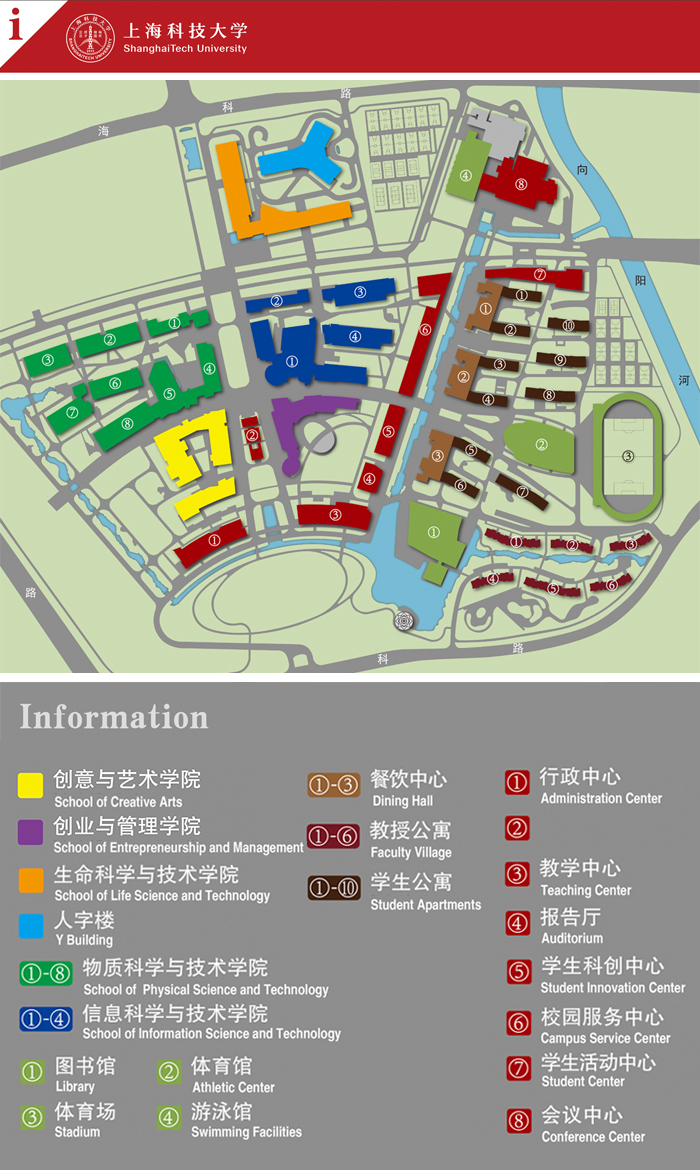 Taxi:
If you want to take a taxi, please print this paper and give it to the taxi driver:
Around 30 mins from Pudong International Airport.
Around 40 mins from Hongqiao International Airport.
*Please be advised to go to the official taxi place and wait for a taxi. Do NOT go with any person who wants to persuade you to take his car.

Metro:
Take Shanghai Metro Line 2 (the green line)directly to the Zhangjiang High Technology Park Station.
After your arrive at the Zhangjiang High Technology Park station, walk out from the No. 2 exit turn right (Keyuan Road) and then walk straight for 3 minutes to find the shuttle Bus to ShanghaiTech University.