On May 11th, Dr. Eyal Propper, Consul General of Israel in Shanghai visited ShanghaiTech and met with President Jiang Mianheng.
President Jiang welcomed Dr. Propper, and Vice Provost Jiang Ge presented the university's latest developments. In the meeting, President Jiang asked that Consul General Propper help introduce outstanding Israeli scholars and scientists to ShanghaiTech. Dr. Propper agreed to work with ShanghaiTech to develop specific and practical programs of faculty and student exchange and summer sessions with ShanghaiTech.
After the meeting, Dr. Propper visited VR lab and SIAIS, to learn about their research and tech-transfer development.
Dr. Eyal Propper has been the Consul-General of Israel in Shanghai since August 2017. Previously he was Head of Bureau (rank of Ambassador), Strategic Department, at the Israeli Ministry of Foreign Affairs.He served more than seven years at the Israeli Embassy in Beijing and he was the first Academic and Press Officer after the establishment of the diplomatic relations between Israel and China in 1992.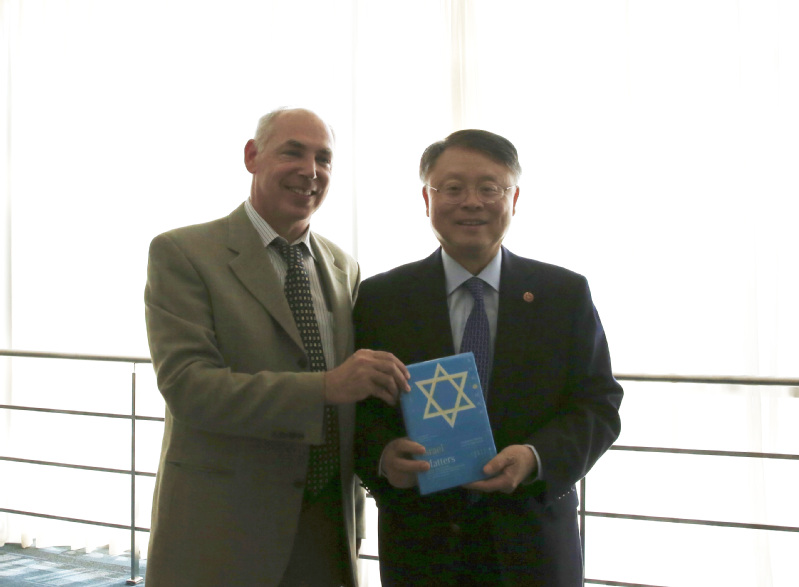 Dr. Propper has also been a guest lecturer on China's Foreign Policy at the Hebrew University in Jerusalem and the IDC Herzliya.